GC Building tours are open to the public by appointment only. Tours are given Monday through Thursday at 9:00 a.m. only and it includes the Ellen G. White Estate visitor center. Groups larger than 15 need to make reservation a week in advance. There are no walk-in tours, no tours on Fridays, weekends or any major holiday. The average tour will last 45-50 minutes. To make an appointment email us at [email protected].
Located in Silver Spring, Maryland, since 1989, the church headquarters building, known as the General Conference of Seventh-day Adventists, houses and supports the administration of one of the world's fastest-growing denominations.
The church purchased 26 acres of land in 1969 as an option for their future needs. The land was part of a farm owned by Colonel Connelly and was outside of the major urban areas at the time. The old headquarters had been located in Takoma Park, Maryland, since 1904. But the growing needs of the church had resulted in a mix of old buildings, additions to buildings and newer buildings, all squeezed into what had become a crowded urban area. In addition, the street in front of the old General Conference building was the boundary between Washington, D.C. and Maryland. Consequently, some buildings had a Maryland address, while others were located in Washington, D.C.
All of this was solved with a single, modern building located on Connelly's land eight miles north of the historic location. The opening took place in October 1989 and the retired Colonel Connelly cut the ribbon. His family still owns the property across from the General Conference.
The Silver Spring headquarters encloses 300,000 square feet, houses 400 employees and places all the departments and functions of the headquarters in one building. It features four levels, a light-filled atrium, a 590-seat auditorium, and plenty of meeting spaces for the committee functions of the church. It has become a much-visited tour destination for church members from around the world and the community is invited in for special meetings, concerts and events.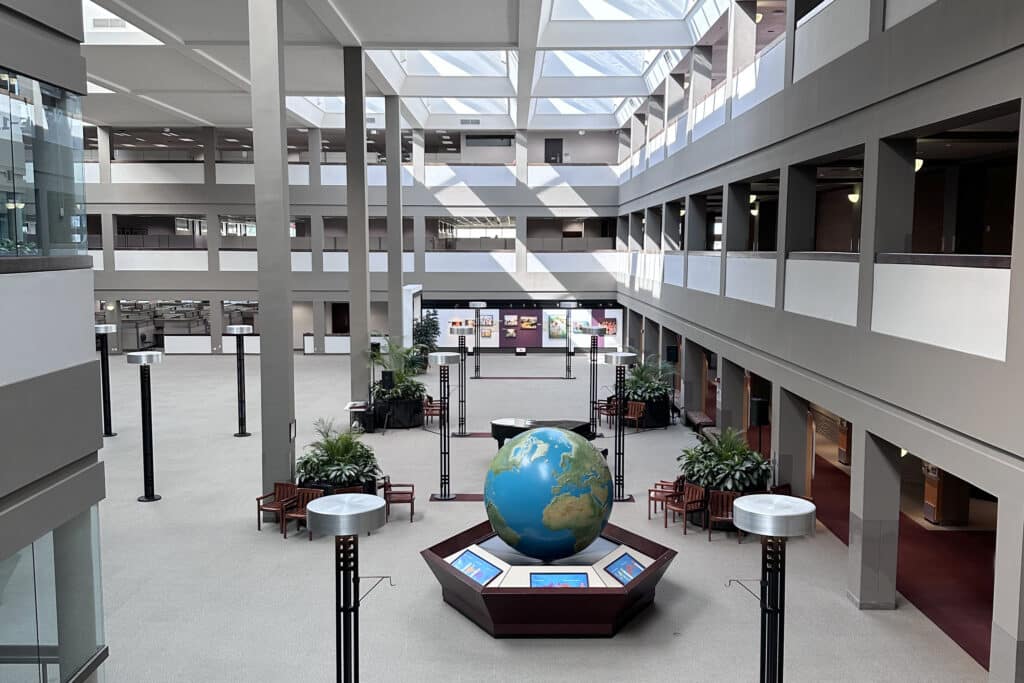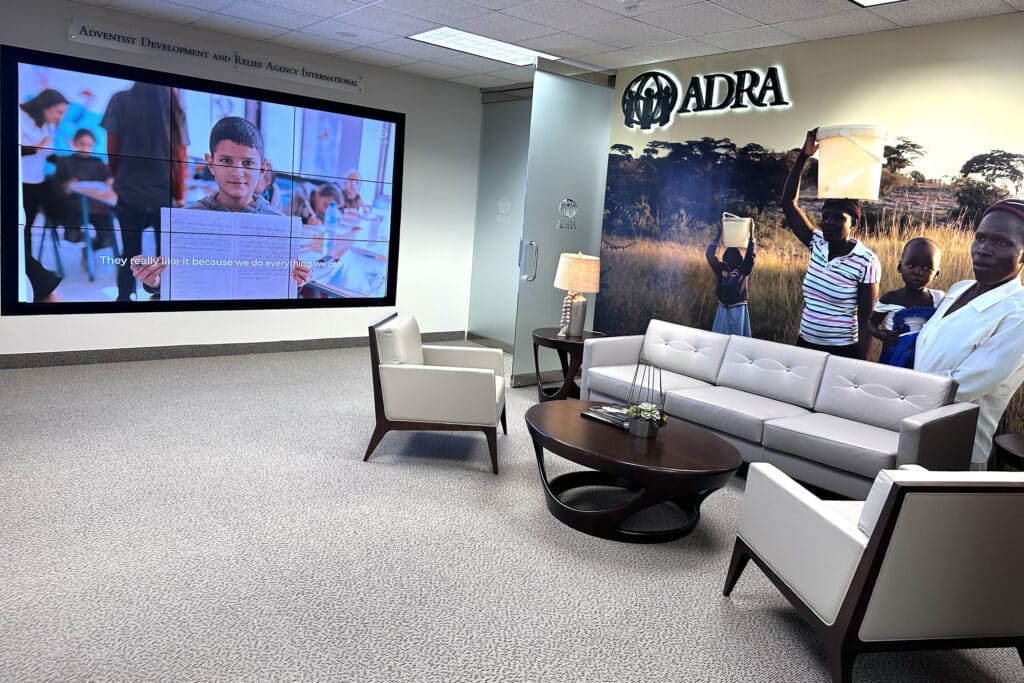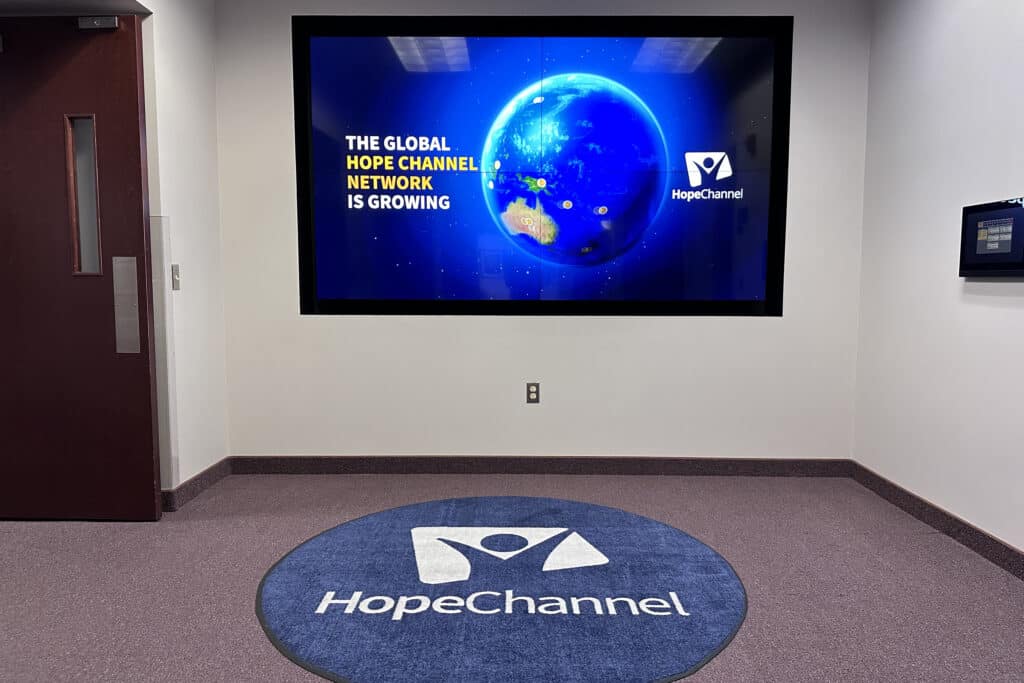 The General Conference building is home to several church institutions, including the Adventist Development and Relief Agency (ADRA International), and Adventist Risk Management, the insurance company for the church.
Tours
The General Conference building is open to the general public for a daily tour at 9 a.m., Monday through Thursday, by appointment only.  The free 45-minute building tour explains the current activities of the church headquarters and several of its organizations, as well as artifacts and exhibits throughout the building.
Ellen G White Estate Visitor Center
The building tour (available at 9:00 a.m. Monday through Thursday), will include the Ellen G White Estate visitor center. This tour features interactive electronic displays, rare historic artifacts, and other eye-opening exhibits. If you would like to come for just a tour of the White Estate, they are open 9:00 a.m. – 11:30 a.m., or 1:00-4:30 p.m. Click here to learn more.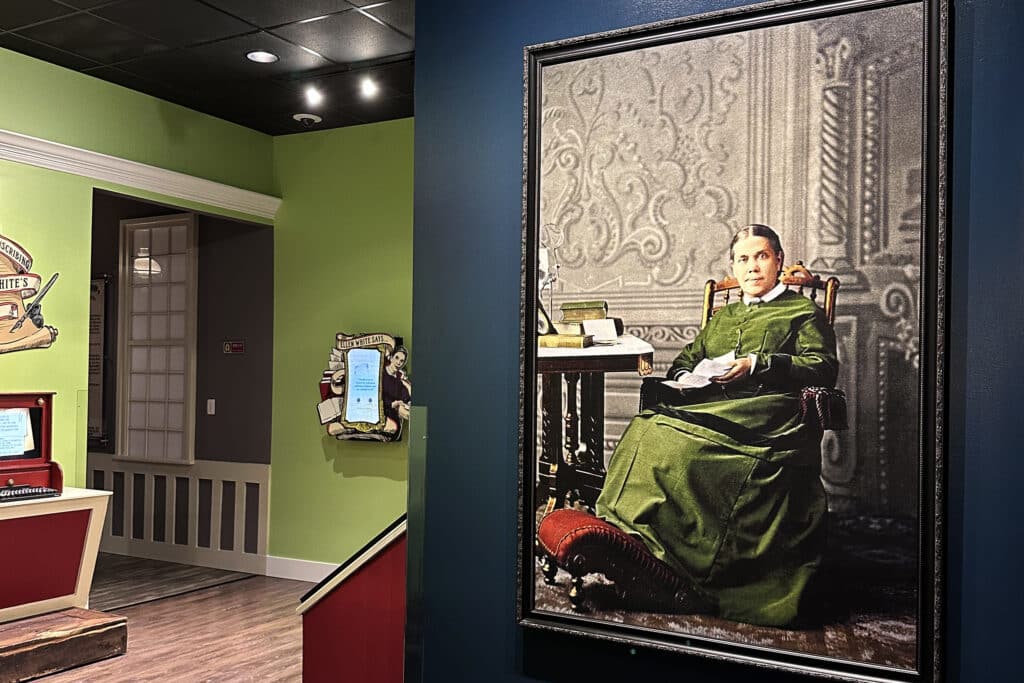 VISITORS INFORMATION
GC building tours are by appointment only
Tours are given Monday – Thursday at 9:00 a.m. only
Reservations are required one week in advance for groups larger than 15
There are no weekend tours
The GC is closed on Fridays and all major holidays
Tours are closed from December 20, 2023 – January 3, 2024
For more information and to schedule a tour, email [email protected] or call (301) 680 6035.
Directions
We are less than half an hour from Washington D.C. on the corner of Route 29 and Randolph Road in Silver Spring, Maryland. From Interstate 95, take exit #33 (Route 198) and head west toward Burtonsville. Turn left on Route 29. When you get to the corner of Route 29 and Randolph Road, our building will be on the right–though you may not see it for the overpass. Bear right on the Randolph Rd exit and then turn left on Columbia Pike. The entrance to our parking lot is on the left.
Address
12501 Old Columbia Pike
Silver Spring, Maryland, 20904
United States of America
Phone: 301-680-6000